Information about the goods status:
1) Unpack
The device is only unpacked or the packaging has been damaged, that's why the product has been repackaged in non-original packaging. The device was never used.
2) Nearly new*
The product was used for demonstration in the store or was exchanged by the customer within a few days. It may not have the original packaging, maximum the product may have several light abrasions.
3) Easily used*
The device  has been used for 5-15 days, scratches from the claws are already visible on it.
4) Heavily used*
The device has been used for 15 to 40 days, there are very noticeable scratches or toothprints. The product can be after maintenance or repair.
*We sell only 100% functional goods that can be used as well as new ones. For example, waterproofing and other properties are always preserved. The warranty period for category 1 and 2 is the same as for the new goods, for categories 3 and 4 the warranty period is 12 months. The product can be changed or returned during 30 days. The device is always presented in full configuration (if have not been provided differently).
PRODUCT DESCRIPTION:
Petcube is the most awarded interactive smart camera for dogs that lets you see, speak, hear and play with pets remotely, via your smartphone. You are in touch with your pets even when you are away from them. You can play with them remotely, too, thanks to built-in laser.
Video and photos - Capturing, storing and sharing!
Easy to capture amazing pictures or upload videos that you can share with your friends at anytime! You can easily watch the whole room and everything happening in it.
Laser - Play remotely!
Have you ever tried to point a laser on the ground? Did your pet notice it? Was it fun for your pet? Now you can try it! Thanks PetCube remote control, you can control the laser from a distance. Your pet will no longer be bored! Play with it remotely and entertain it when you're not home!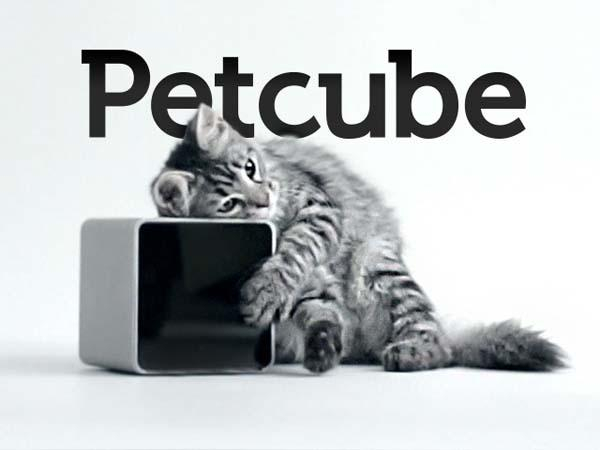 Microphone - Greet your pet!
Dual microphone and speaker will ensure smooth communication between you and your pet.
If you're for example at work, in the office, just turn on the microphone on your phone, and your pets will hear you through PetCube and you will hear them. Everything is online and in real time. If the pet does something wrong, you can admonish it. In combination with autosampler, you can command the dog to eat.
An easy-to-use application for everyone!
Application for PetCube was created with the user needs in mind. It's easy to use and very intuitive.  Application can be downloaded for both Android or Apple.
Main advantages and features:
Elegant design. Petcube Camera fits into your interrior. You don't have to worry about installing the camera in your living room. PetCube has a simple, modern design.
Mutual communication. Thanks to built-in microphone you can communicate with your dog or a cat. You can command it or reprimand your dog, or make them sure that everything is okay.
Sound and movement detection. Dogs or cats can be under your control thanks to camera. The device has a sound and motion sensors so if anything strange happens at home, you will get a notification.
Video quality and wide-angle. PetCube Camera is truly sophisticated device that uses modern technology. You can therefore enjoy 720p in 138° wide angle!
Compatible with operatinng system iOS 8+ and Android 4.3+. 
Playing with a laser ray. Thanks to built-in laser, which is 100% safe for both pets and owners, you can enjoy a lot of fun with your pet remotely!
3 x digital zoom for maximal close-up! It's easy - see the situation at home really up close! Zoom in to see your pet even closer.
Storing the videos on the Cloud. Have a look back to the funniest moments or show it to friends. You have an acces to videos fort 30 days after recording.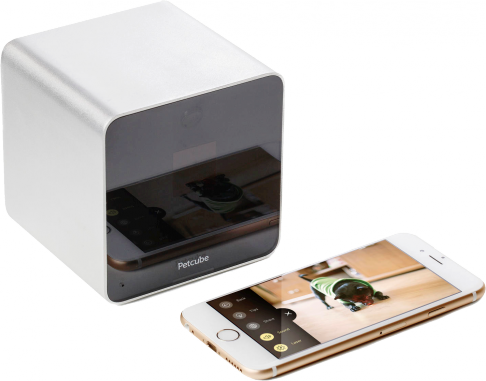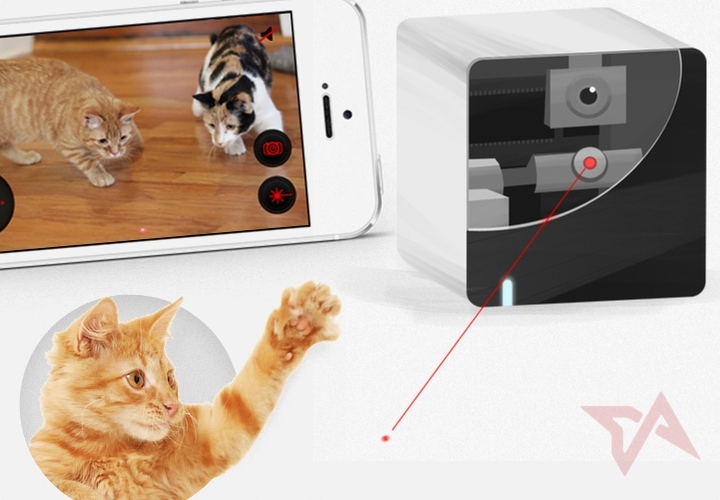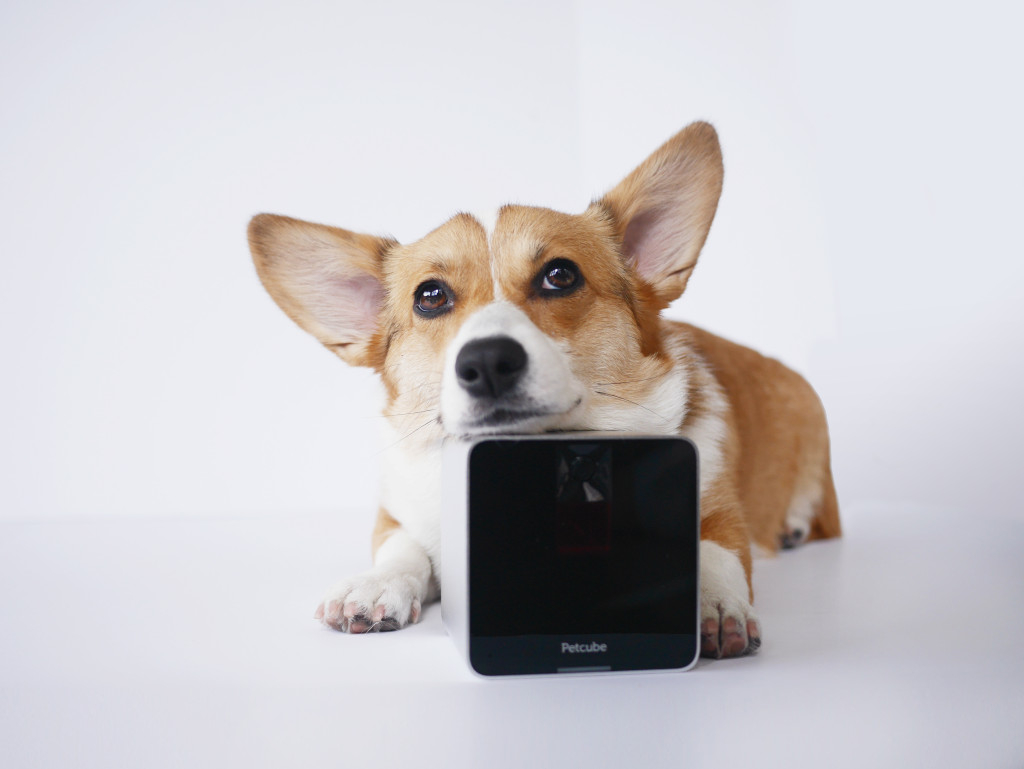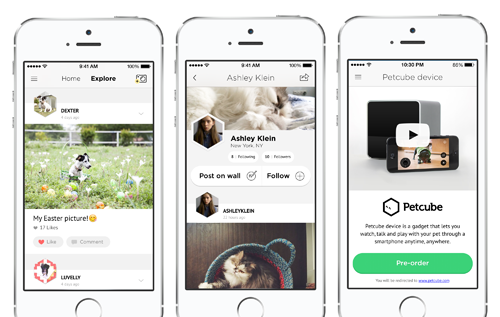 Advantages
HD camera with wide angle 138 °
built-in microphone and speaker
laser for playing with pets
sophisticated design
quality material
simple application
Disadvantages
Packaging
Camera
Charger
User Manual