Warning: Our company is the only authorized distributor of Petrainer in the Czech and Slovak Republics. We strongly advise you against buying a suspiciously cheap Petrainer brand products from other sellers! In most cases these copies or products which are not intended for CZ and SK market - ie. are illegal. Only with us and our network of dealers we guarantee 100% authenticity, 2 year warranty and CZ / SK instructions.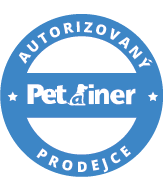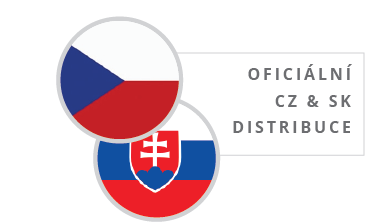 Product description
Electric vibration training collar Petrainer PET998N without electrical stimulation and reach the collar is 200 meters. Petrainer PET998N has functions of vibration and sound. We recommend it for basic training for small, medium and large dogs. With the purchase of other collars can be extended for training two dogs at a time. Electronic vibrating collar Petrainer PET998N is a practical and easy-to-use training collar with a range of 200 meters. It is suitable for dogs, where vibration exposure is sufficient, and for owners who want to use an electrostatic stimulation. The driver allows you to send signals to the dog two kinds of vibration (vibration collar on the dog's neck, mediated by two plastic contact points) and audio that can be used for training to the needs of different ways. This training collar is not equipped with an electrostatic stimulation with pulses. Compact controller's small size and without an external antenna, it is very handy to hand, a quick control is very durable. The collar is also fully waterproof and is equipped with a rechargeable battery with a capacity of 240mAh, which can remain in operation until several days.

Range

Petrainer PET998N helps you train your dog without a dog leash at a maximum distance of 200 meters. For this reason, its good for amateur training.

Correction type

Petrainer PET998N has the option to use it as a correction sound notification, vibration and electric pulse which can be adjusted in 10 levels.

Battery and charging
Transmitter Petrainer Petrainer PET998N is equipped with a rechargeable Lithium-Ion battery with a capacity of 550mAh and her endurance in operation is around 1-2 months. The receiver is also a rechargeable battery with a capacity of 200mAh and his stamina is around 3-7 days.

Waterproof
Petrainer PET998N comes with a waterproof receiver and transmitter (he does not mind the rain and snow, but even brief immersion).

Number of dogs
Petrainer PET998N can be used to control multiple dogs at a time, without loss of functionality. With the purchase of other collars can simply extend to training two dogs at a time. On the radio, then you can use the button to switch between the dogs.

Collar lenght

Petrainer PET998N has a very strong and good collar made of nylon . The dog does have problem wearing it. Collar length is adjustable from 20 to 70 cm.

Size

Transmitter has a width of 4 cm, height 8 cm, depth 2.2 cm and its weight is 63 grams. The receiver has a width of 6 cm, height 3,5 cm, depth 3 cm and its weight is 49 grams.