Reedog MX-2200 Extreme is an electronic training collar with functions: sound, 10 levels of vibration, continuous and immediate pulse in 10 levels and led light. With this model, you can train up to 3 dogs at the same time using only one transmitter at a distance of up to 2 km. The transmitter is equipped with a backlit display. The device is waterproof and rechargeable.
The device has the high technologies, such as AutoMemory (saving the latest settings), DryDog (waterproof for submersible up to 1 meter) and QuickCharge (fast charging of the receiver and the transmitter).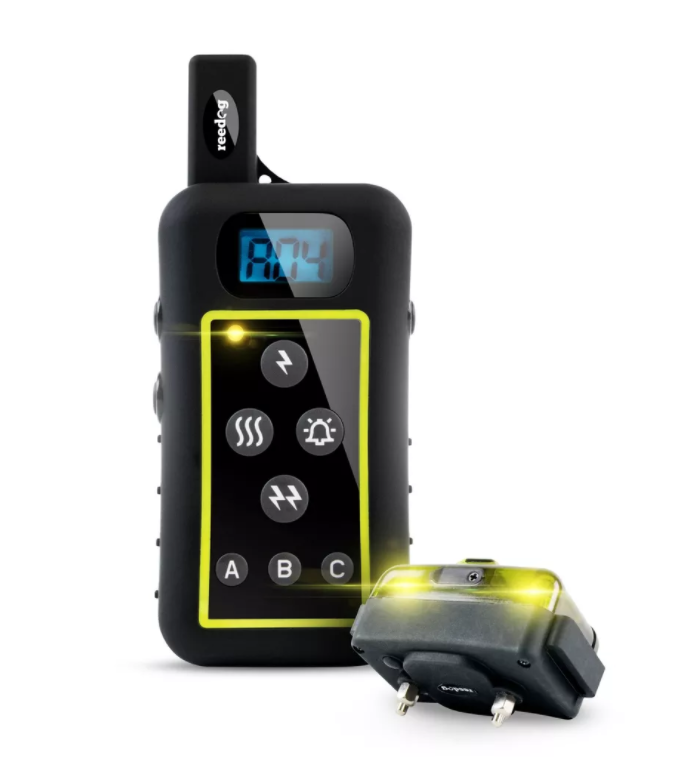 Main functions of the collar: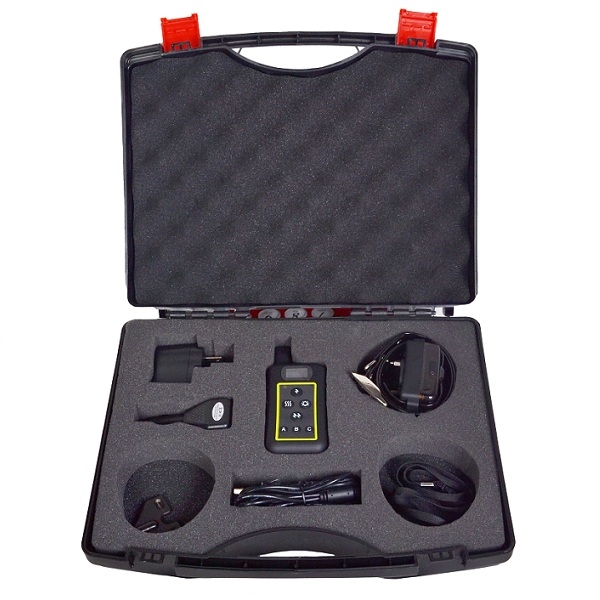 Correction type:
Reddog MX-2200 Extreme training collar with sound, vibration and pulse functions.

Range:
Reedog MX-2200 Extreme will help you to train your dog without using a leash to a distance of up to 2000 meters. The range of 2000 meters is enough for basic and professional training of most dogs. Reedog MX-2000 Extreme is the perfect choice for use  in the city or in the forest,where conditions are worse (the range can be reduced).

Battery and charging:

The Reedog MX-2200 Extreme transmitter can be charged, the transmitter has a removable 545mah Li-ion battery, and the receiver has a 650mAh battery. The transmitter and receiver have Quick Charge technology, which allows the device to be charged within 2 hours.
Number of trained dogs:

The Reedog MX-2200 Extreme can be used to control three dogs at the same time, without losing functions. On the transmitter, you can switch between dogs using the button.
Display:

Reedog MX-2200 Extreme has a high-quality LCD display with backlight. On the display you have all the indicators - the type of correction, the number of dogs, the pulse strength, the signal strength and the indication of the charge/discharge of the battery.
Waterproofness:

The Reedog MX-2200 Extreme comes with DryDog technology with the IPX7 marking that provides maximum protection. The collar is completely waterproof and can be submersible in water up to 1 meter (max. for 30 minutes). The transmitter is rubberized and waterproof, can withstand normal rain, snow or mud, but can not be immersion in water.

Collar length:

Nylon collar can be adjusted from 20 to 65 cm.

Weight and dimensions:

Transmitter: 13.3 / 5.6 / 3.3 (height/width/depth), with a weight of 95 g. Receiver: 7.8 / 4.1 / 4.1 (height/width/depth), with a weight of 90 g.