The Tractive Dog XL dog tracker allows you to continuously monitor your dog's activity. With the app, you can see where he has been and monitor his activity and sleep levels. Choose a subscription (monthly or for 1, 2 or 5 years) at no additional cost and start tracking from the free Tractive GPS app. This lightweight and durable dog tracker is 100% waterproof and its battery lasts 21 days. With the included clip, it fits perfectly on most dog collars and is comfortable for dogs weighing 18kg and up. So you can track your dog with position updates every 2 to 3 seconds, with no range restrictions. Define safe areas such as the garden or neighbourhood so you'll be alerted as soon as he leaves or enters. You can also keep your dog fit by monitoring his sleep and activity patterns. The Tractive Dog XL GPS tracker is the perfect helper for your peace of mind , if your dog is an adventurer!

Subscription from 4€ / month*
No mobile network charges, no additional costs. Thanks to the built-in SIM card, just choose a subscription for your tracker (pay once a month, for 1, 2 or 5 years) and you can enjoy coverage throughout Europe and worldwide. *Price with 2-year subscription and one-time payment. Prices are subject to change. For the latest information, visit tractive.com/plans.
Live tracking
Get urgent location updates every 2-3 seconds when you need it most. Ideal for when your dog runs away or you want to instantly know where he is at the moment
Location history
See what your dog was up to when he wasn't in sight. Look back on your walks together, track your dog with friends, family members and others who share access to your four-legged pet's location.
Virtual fence
In the Tractive GPS app, you can set not only safe zones where your dog can play carefree, but also forbidden zones that your dog should avoid - such as certain parts of the forest, construction sites, dangerous roads and so on. In the app, you'll immediately know when your dog leaves the designated area or when it's safe and sound to return home. For the Tractive GPS Dog XL locator, your dog's safety always comes first!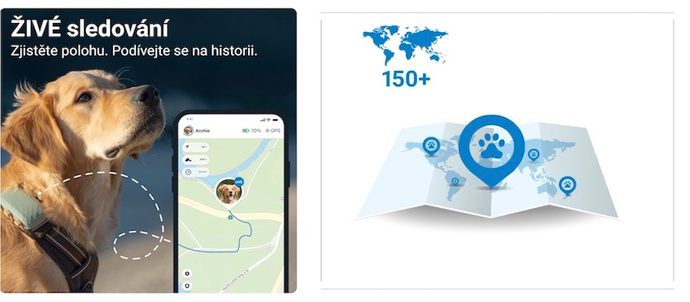 Condition monitoring
You can see how your dog is doing at a glance. Set goals and compare the data with dogs similar to yours. Get to know his sleep patterns so you can avoid potential health problems in the future.
Absolute waterproof, shockproof and up to 21 days of battery life
The tractive GPS locator is the perfect partner for all your dog's adventures, lasting up to 21 days on a single charge. The locator supports fast charging so the fun never has to end.
Properties:
Peace of mind and security with a subscription from 4€/month
Live Viewing Mode
Location history and sharing
Set up safe zones and send alerts when your dog leaves the zone
Activity tracking: ensures your dog's fitness and well-being
Unlimited range in over 150 countries
For all dogs over 18 kg (Labrador, Retriever, Border Collie, Weimaraner)
Power saving zone: as long as the tracker detects the Wi-fi network, it will last longer on a single charge
Technical information:
Free app for Android, iPhone and web
Battery lasts up to 21 days and can be fully charged in 2 hours
Durable design suitable for large dogs
Suitable for collars with a maximum width of 25 cm
New in Tractive design
Reinforced construction
Practical collar clip
Ergonomic shape that does not interfere with the animal's neck
Can be fitted to most all brands of collars
Accessories and parts available for purchase - charging cable, colour discs, battery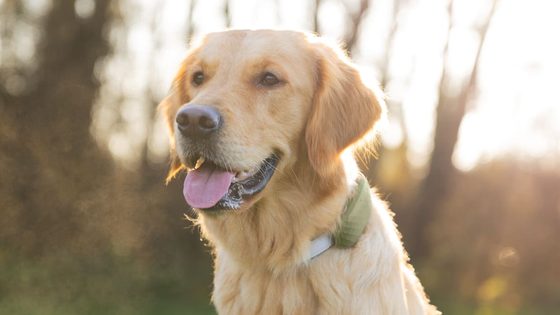 Download the app
The basic Tractive GPS Pet Finder app is free for iOS, Android and Windows smartphones and tablets. The minimum system version requirements are iOS 11 and Android 5.0.
Activation of GSM services
After purchase, activate the GPS locator on the manufacturer's website and select the monthly tariff for the services associated with communication between the GPS locator and your phone.
Subscriptions can only be refunded within the 14-day statutory period
After that, the subscription cannot be terminated by the operator